The following online and mobile businesses have been created by Henry Tenby.
Altitude Inflight Magazine app (iOS & Android) features the latest airline travel magazines & travel ideas brought to you by leading international airlines. Download the app for free and start planning your next holiday!
iOS download
Android download

On November 1, 2016, Vancouver-based JetFlix TV launched as the world's first aviation streaming service, and now offers over 100 streaming aviation videos for aviation fans, accessible via mobile devices on a monthly subscription basis.
According to JetFlix.TV founder Henry Tenby, "our aviation content is either specially curated or exclusively created in house."
Airport videos, airline profiles, aviation fan trips, and historical films from aviation's golden age all come together in the growing JetFlix TV archive to offer global aviation fans a one-stop destination in the palm of their hand to "learn, be entertained, and become passionate about aviation" explained Tenby.

Imaginairie is a stock photo sales platform where stock photographers can upload and sell their stock image photos. The business features a web based platform as well as Android and iOS apps that facilitate the uploading, selling and purchasing of beautiful royalty-free stock photos taken by thousands of the world's best freelance photographers.

Think of PeerRenters as AirBnB for your stuff. Why go to a store to buy a bike, pressure washer, GoPro camera, or wedding dress when neighbours down the street or a local business has one that you could use for a modest fee?
That's the concept behind Peer Renters, a new iOS app that connects people who need to borrow an item with people and local businesses willing to rent that item. PeerRenters is a a booking app for every-day people to easily engage in the expanding sharing economy.
The service works a little like eBay, but with a mapping component. You take a snapshot of your gear, upload it to Peer Renters and enter a price, date range and deposit, if necessary. When someone in your area looks for the item you have, you'll pop up on a map. PeerRenters takes 10 percent of the rental revenue as their fee, and you meet up directly with the owner or renter who has been safely vetted via the app.
The PeerRenters system is great for loaning electronics, tools, sporting goods, games, DVDs and even accommodations.

AircraftDisplayModels is a photo gallery and networking site where collectors of professional aviation display models can share photos of the models in their collection and meet up with other collectors on an international level. Contact me to discuss advertising opportunities on this specialized aviation website.

Think of YouTube for aviation fans, and that's what you'll find at AirlineTV. Home to hundreds of free aviation videos from all over the world, including a good selection of in-house produced segments makes this site a well popular destination for international aviation fans. Contact me to discuss advertising opportunities on this specialized aviation website.

AirlineFan is an aviation photo gallery where photographers upload their great aircraft photos to share with online viewers, and the images are also offered for sale on a revenue share basis. The site now features over 50,000 fabulous aircraft photos from around the world. Contact me to discuss advertising opportunities on this specialized aviation website.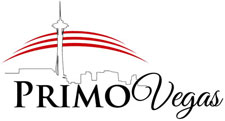 As a massive fan of Las Vegas, the allure of that exciting city results in regular visits and related reports which appear on Primo Vegas website. Be it hotels, shows, casinos, all you can eat Vegas buffets, shopping, fine dining, or gaming, our goal is to bring you the best Vegas information and very best deals. All of our Vegas content is 100% unique from our Vegas experiences. We love the place, and hope you will too! Contact me to discuss advertising opportunities on this specialized Vegas website.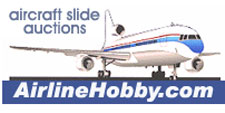 AirlineHobby Auctions is a specialized online auction website for 35mm slides of aircraft. This is my founding business, launched in 1999, and today hosts 60,000 listings per month for an international clientele of aircraft slide collectors. Contact me to discuss advertising opportunities on this specialized aviation website.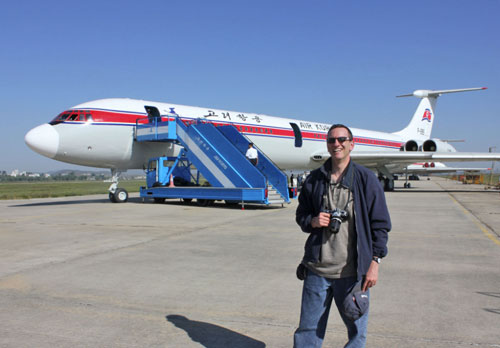 Travelling the world to film and document classic airliners has been my passion since my first flight abroad as a young adult in 1984.
I've been to Beirut, Cyprus, North Korea, Inuvik, Ushuaia and many places in between in pursuit of my passion. To date, I have filmed and produced over 60 aviation DVDs, and have produced some 100 aviation films which stream at JetFlix TV. Back in 2012 we worked on a collaborative project with Air Canada digitizing their historic film archives, which resulted in seven DVDs being released charting that company's impressive historic record.