"No photos, cameras in bags" – DPRK North Korea Aviation Tour 2015 trip review
Having enjoyed a fabulous visit to the DPRK on the aviation tour of 2014, I decided to return to North Korea on the September, 2015 tour.
As a customer who awaited this tour for many months, and allocated a very significant sum of money to attend , and had certain expectations that were based on the results and experiences of the past tour, there were a number of issues, which resulted in the tour being far under par of my expectations, as I shall explain below.
Cruise Filming Only
The main reason I booked this year's tour was to film the take-off and landing on the Tu-154 flights I missed last year (due to my fuel vapour sensitivity), and to improve on the many other landing and take-off filmings aboard the Russian aircraft types operated by Air Koryo. For many people, the ability to film the take-off and landing is the most important aspect of each flight. Filming at cruise is not a valuable draw and would not even come to close to justifying my coming on such a tour.
With exception to the Tu-134 take-off from Wonsan being the last domestic flight of the tour, and the first day of IL-62 flights to Samjiyon (when filming ban instructions were not clear), I complied with the rules and thus lost the many other engine start, taxi, take-off and landing filming opportunities. I suspect having 150 people this year versus 50 people on tour last year was one of the factors that contributed to the security clamp down. Suffice it say, for me personally, not being able to film the engine start, taxi, take-off and decent, landing, taxi in, and engine shut down of a given flight is such a detracting factor that I would elect not to be on a given flight.
This year's tour-wide take-off and landing filming ban was certainly leaps and bounds stricter than any prior DPRK aviation tour. I would not have returned if this limitation (or the strong possibility of such a limitation) was known in advance. The tour operator informed me that he absolutely had no advance knowledge of this ban, as rules can change quickly and without warning in the DPRK.
Extreme Frustration
Having finally waited a full year, expended the great financial outlay to be there, and having managed the ability to endure the fuel vapours using a filtered face mask, I was finally able to ride the three Tu-154 flights that I missed last year. Being unable to film the take-offs and landings was beyond frustrating. So much so, for this aspect alone, I can say the entire trip was a complete write-off for me personally. Of course adding in all the other missed filming opportunities, the frustration became even more magnified.
IL-62 joy ride give-away
For any given specialist aviation tour, I would personally have no interest on attending if I cannot film the take-off and landing of the flights offered. As I am not a still photographer and video is my main focus, there is no point my going on flights if filming is restricted to cruise filming only. And for this very reason, it would have been far too upsetting and frustrating to go on the IL-62 joy ride that I had booked and paid for. Thus, I decided to not attend and simply gave my seat to another attendee, at no cost to him, as it would have otherwise gone empty.
Far too many people
My opinion is that accommodating 150 participants in the 2015 tour ultimately resulted in a huge disservice to many of those in attendance. There was a complete loss of tour intimacy as experienced on the 2014 tour. Such a large group was very taxing on KITC (the DPRK tourist arm that manages the tours) as even they clearly expressed, and it probably triggered or at least contributed to the onboard filming clamp down. Also, it maxed out the seats on the Tu-204 flights between Pyongyang and Beijing for all those who were unable to secure window seats on both flights, myself included.
Open seating
Prior to the tour, we were advised that all flights would be open seating as seat reservations were not possible due to the large number of people on the tour. We were also informed there would be extra sections to alleviate "crowding on flights" to address the concern about the VIP "A" group having boarding preference some months prior to the start of the tour.
I was assigned to the "C" group, and the only flights our group enjoyed without the "A" group was the last flights to and from Wanson. On all the other flights of the tour, group "A" boarded first, and then we had "open seating".
This was extremely frustrating, and far short of the pre-trip assurance of having "extra flights to avoid crowding." What was promised was far short of what was delivered.
Rule breakers
After my video camera was temporarily confiscated upon the IL-62 landing from Samjiyon (as no announcement was made that first day that we could NOT film), I religiously followed the take-off and landing filming ban.
That said, I saw many instances of other people breaking the rules and getting their shots during take-off and landing and it incensed me to no end. Just adding to what was an already a very stressful and frustrating situation.
I was torn between outing some of these rule breakers, and decided against. But in the end, I was the one who lost out on most of the filming opportunities of this trip, which are lost forever, as I will not allocate the time, effort and funds for another DPRK trip for a repeat performance. A return trip would be a fool's errand.
German superiority
The German group got full take-off and landing filming on their Tu-154 round trip to Sondok.
I believe the German group also had extensive take-off and landing filming on their IL-18 flights.
The German group was first in and last out of Wonsan (aboard the IL-18). This means they got full exterior filming opportunities of the arrival and departure of the Tu-134 and two AN-24s. Our group "C" was last in and last out of Wonsan. This was completely unfair and totally unacceptable to me as a paying customer on your tour. I do not accept the tour operator's explanation that this was a result of Air Koryo's operational planning. My belief is that the charter operator decides the order of operation of his charters, and he make special consideration to plan what is reasonable and fair for his clients. Frustration upon frustration.
On our final Friday of the tour, plans for the day changed due to a fog related delay at Wonsan, and the German group ended up spending six hours that afternoon airside with runway filming at Pyongyang. This preferred option was not offered to us or any other non-German on the tour. I would have personally much preferred to spend the time filming at the airport than attending a city tour. Surely some sort of accommodation could also have been made for those non-Germans who also might have wanted to spend this time at the airport for filming. Running a tour like this and giving one group all the breaks, and another none of the breaks, and dismiss it with excuse after excuse, is a very poor show.
Poor Communication
Throughout the tour, it seemed evident that there was a very weak channel of communication between our tour operator and his tour leaders, and our KITC guides. Managing a large group of 150 tour participants did not help the matter.
I personally asked the tour operator about our Tu-134 onboard filming for departure from Wonsan prior to our leaving the hotel that morning. Nobody had discussed this with group leader, and had there not been a fog delay and deplaning of the aircraft, we would have been banned from filming our departure. This was a very important issue for many people in our group, as we were already short-changed by being the last in and first out of Wonsan. But it was not important enough for it to be properly addressed by the tour operator, our group guide and the KITC guides so everyone was on the same frequency.
The stress in getting our group leader to speak with the tour leader on the ramp that morning was unbelievable. Even after all these efforts that morning, we were still told "no filming" by the flight attendant when the Tu-134 was starting engines for departure. Apparently nobody bothered advising her. The stress in those ultimate moments was off the scale in getting the matter cleared up, for the benefit of everyone on board. It was certainly no holiday for me. Attending this tour was borderline insanity.
This problem was again the result of having 150 on tour versus 50 in 2014.
Greedy, selfish participants
As already noted, a number of participants were observed filming during landing and take-off, whilst I do not have such images as I complied with the rules. During the runway filming of the IL-76 and IL-62 much of my video was ruined by others walking into the plane of view at the crucial moment of take-off and touch down, thus blocking my view. I have nice footage of their backs, instead of the aircraft. Such a large group fosters a complete lack of consideration amongst participants, as exemplified on last year's tour. The serious disappointments of this year's tour far overshadow the positives, I am sorry to say.
In Conclusion
These many frustrations compounded on each other throughout the week. It all made for a very unpleasant experience. Not even in the same universe when compared to the experience on last year's tour.
All of the above issues were raised with the tour operator the week after my return. The main points of his response were:
He had no prior knowledge of the departure and arrival filming ban
There were military aircraft present at Pyongyang resulting in tightened security
In past years people filmed landing and take-offs when they were not allowed to and inadvertently filmed military planes in their footage
No assurances regarding filming possibilities were ever made in advance of the tour
Due to the nature of the DPRK rules can change quickly and with no notice
He found it odd that the filming ban resulted in the entire trip being a write-off for me
The large number of participants was required to charter the IL-62 for the round trip to Samjiyon, which was not possible in year's past
The Germans getting all the breaks was simply a matter of their good luck, and our bad luck, and there was no planned favouritisim
The trip was a complete waste of my time and money, and had I known it would have played out in such a fashion, I would have opted to not attend.
For the first time aviation visitor to the DPRK, the tour would have course been very interesting and would represent good value. The ability to take still digital photos of the various Air Koryo aircraft at the numerous airports we visited was truly a very special opportunity. But for the repeat visitor wanting to take videos and photos of the departures and landings aboard the Air Koryo Russian classics, the trip was very much a let down.
Until the situation changes, I will certainly not be able to recommend or refer my valued friends, business clients, and airline hobby customers to this tour.
Summary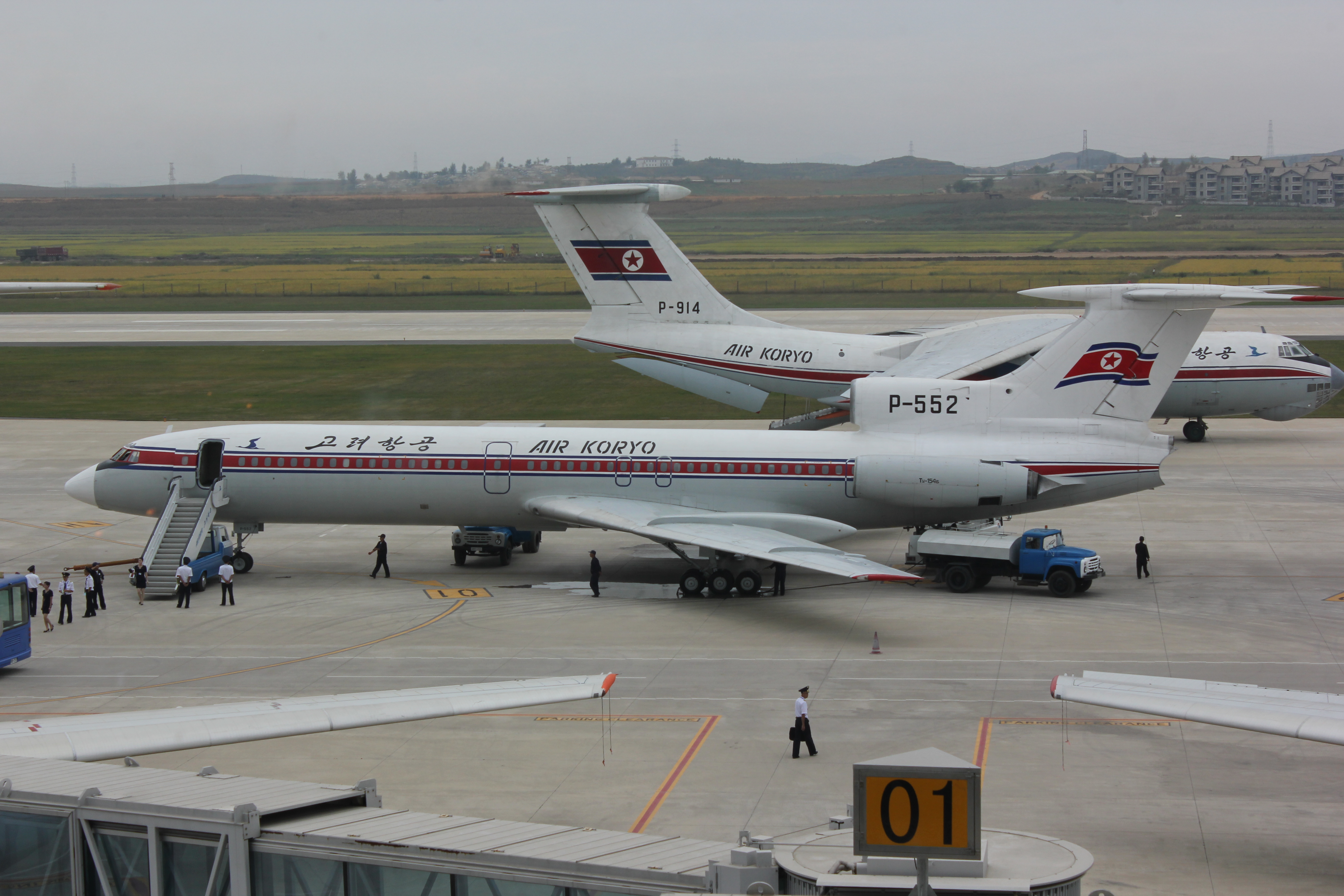 Description
The 2015 North Korean DPRK aviation tour by Juche Travel Services was filled with difficulties compared to past tours.I suspect having 150 people this year versus 50 people on tour last year was one of the factors that contributed to the problems.
Author
Publisher Name
Publisher Logo